Left For Red Interview with All Heavy Metal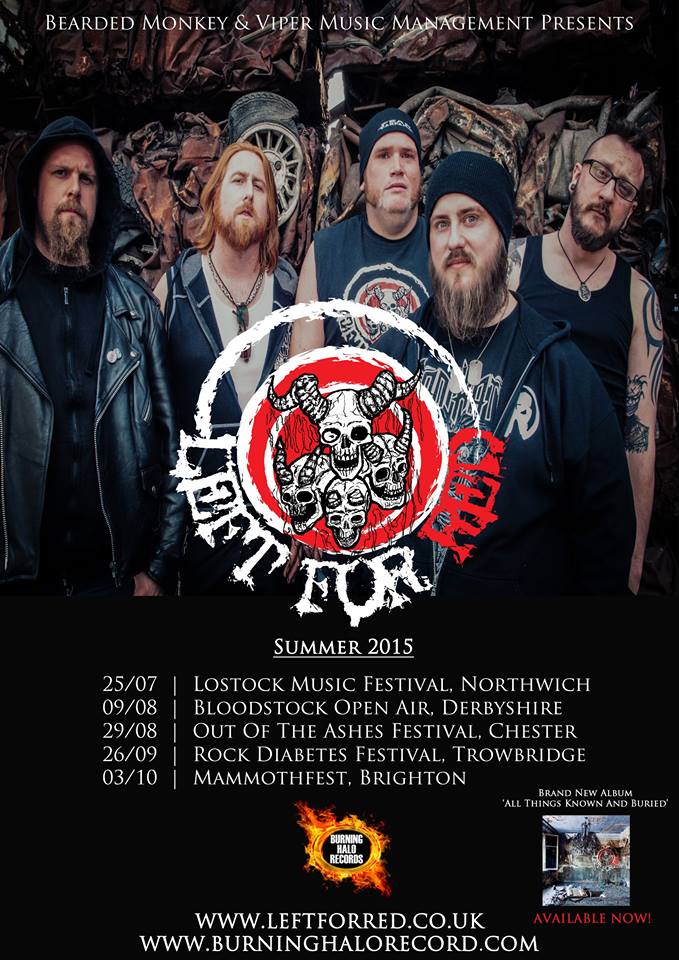 We managed to get a few questions answered by Daniel Carter from Left for Red after they got announced to be playing the Hobgoblin New Blood Stage at Bloodstock Festival on Sunday 9th August!
First Words from the band are
"We are sooooo excited to be playing the No.1 Metal Festival in the UK"
Tell us a little about the band?
Spawned from an area that has Heavy Metal running right through its veins, Left For Red were born in 2010 in the West Midlands, and were nourished by the records of Black Sabbath and Judas Priest. Consisting of LC Decoy (Vocals), Aaron Foy (Guitar), Philip Smith (Guitar), Daniel Carter (Bass) and Rob Hadley (Drums), the five piece began to expand upon their earlier influences and soon immersed themselves into the likes of Mastodon, Tool and Deftones, before arriving at their very own blend of groove metal.
How excited are you about BOA?
We cannot wait, to have the chance to play Bloodstock Open Air is an honour and we are so thankful for the opportunity to blast our songs at Catton Hall.
When and what stage are you playing at BOA?
Sunday 9th August we will be playing on the Hobgoblin New Blood Stage
What other bands do you plan on watching at BOA?
There are loads of bands......
Left For Red Interview with All Heavy Metal